Mobile Physiotherapy Services in Chelmsford and Surrounding Areas
At Physio2Home, we are a highly specialist physiotherapy practice based in Chelmsford, offering a wide range of top-tier services to help you regain mobility, recover from injuries, and achieve optimal physical well-being. Our team of skilled physiotherapists is dedicated to providing exceptional care in the comfort of your own home, ensuring that you receive the specialized treatment and support you need.
Comprehensive Assessment and Tailored Treatment Plans
We understand the importance of a thorough assessment to accurately identify your specific needs. Our experienced team of registered physiotherapists will conduct a comprehensive assessment, taking into account your musculoskeletal, respiratory, or neurological condition. This assessment forms the basis of a personalized treatment plan designed to address your unique requirements and support your road to recovery.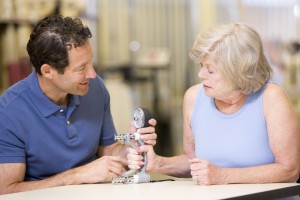 Specialized Home Visit Physiotherapy Services
To offer you the utmost convenience and comfort, we provide home-visit physiotherapy in Chelmsford and the surrounding areas. Our dedicated physiotherapists will travel to your location, eliminating the need for travel and allowing you to receive treatment within the familiar environment of your own home. This personalized approach ensures that you receive the extra support you need while reducing any physical limitations or discomfort caused by travel.
Highly Skilled and Knowledgeable Physiotherapists
At Physio2Home, we take pride in our team of skilled physiotherapists who are experts in their respective fields. Our therapists are highly trained and knowledgeable, equipped with the expertise to address a wide range of conditions and injuries. Whether you require assistance with post-surgical rehabilitation, long-term condition management, or general mobility improvement, our experienced team is here to provide you with the highest level of care.

We specialize in Elderly Rehabilitation & Recovery Physiotherapy. Our dedicated team is committed to providing exceptional neuro physiotherapy, orthopaedic care, and post-surgery rehabilitation services. With a focus on personalized care, we bring our expertise directly to our patients' homes, ensuring comfort, privacy, and convenience. Our goal is to reduce pain and enhance the overall well-being of our patients, enabling them to regain their mobility, independence, and quality of life. Experience the difference with Physio2Home and let us support you on your journey to recovery.
Specialized Home Visit Services
Understanding that some individuals may face difficulties reaching our clinic, we offer a specialized home visit service. Our compassionate team will travel to your location to provide you with the necessary care and support. This service is particularly beneficial for individuals experiencing the following conditions:
Musculoskeletal Physiotherapy: We provide comprehensive musculoskeletal physiotherapy to address a range of conditions, such as joint pain, back pain, or sports injuries. Our highly skilled therapists will develop a personalized treatment programme to reduce pain, improve mobility, and enhance your overall musculoskeletal function.
Respiratory Physiotherapy: Our dedicated respiratory physiotherapy services focus on improving lung function and managing respiratory conditions. Whether you require assistance with breathing techniques, airway clearance, or respiratory muscle training, our expert therapists will guide you on your path to better respiratory health.
Neurological Physiotherapy: We offer specialized neurological physiotherapy for individuals with neurological conditions, such as stroke, multiple sclerosis, or Parkinson's disease. Our therapists are trained in neurorehabilitation techniques aimed at improving motor function, balance, and overall quality of life.
Post-Hospital Stay Rehabilitation: After a hospital stay, it can be challenging to regain your mobility and independence. Our skilled physiotherapists will provide comprehensive rehabilitation services to support your recovery process and help you regain your strength and functional abilities.
Older People Rehabilitation: Our patient-centered approach places a strong emphasis on older people rehabilitation. We understand the unique challenges faced by older individuals and work diligently to maximize their functional capacity, promote activity, and preserve their independence and participation in daily life
Orthopaedic Surgery Rehabilitation: For individuals recovering from orthopaedic surgery, we provide comprehensive post-operative care. Our team will closely monitor your progress and assist you in regaining your strength and mobility, enabling a smoother recovery process
Why Choose Physio2Home?
When it comes to your physiotherapy care, there are several reasons to choose Physio2Home:
Chartered Physiotherapists: Our team consists of chartered physiotherapists who adhere to the highest professional standards and best practices in the field.
Individualized Care: We prioritize understanding your specific needs and tailoring our treatments accordingly. Your treatment plan will be customized to address your unique condition and goals.
Convenience and Comfort: Our home visit physiotherapy services allow you to receive treatment in the comfort of your own home, eliminating the need for travel and ensuring a more relaxed and familiar environment.
Wide Range of Services: We offer a comprehensive range of specialized services to address various conditions and injuries, ensuring that you receive the specific care you require.
Experienced and Knowledgeable Team: Our therapists have extensive experience and in-depth knowledge in their respective areas of expertise, allowing them to provide high-quality care and answer any questions you may have.
Long-Term Condition Management: We are equipped to provide ongoing physiotherapy care for individuals with long-term conditions, offering consistent support to help manage symptoms and improve overall quality of life.
Extensive Coverage in the Following Areas
We understand the importance of convenient access to rehabilitation services. That's why we provide exceptional care in the following areas: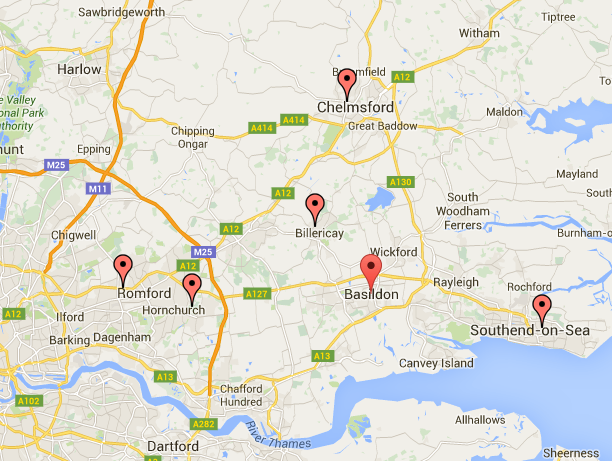 Chelmsford
At Physio2Home, we are delighted to serve the vibrant community of Chelmsford. Our comprehensive rehabilitation services are designed to improve your mobility, function, and overall well-being, allowing you to thrive in your daily activities.
Billericay
Billericay is a vibrant community, and we are proud to extend our services to individuals residing in this area. Our team is dedicated to supporting your rehabilitation journey, helping you regain your mobility and independence.
Stock
Stock is known for its picturesque surroundings, and we are excited to serve this beautiful location. Whether you require stroke rehabilitation, orthopaedic surgery recovery, or any other specialized care, our team is here for you.
Basildon
Basildon residents can count on our expertise to facilitate their recovery process. Our comprehensive assessments and patient-centered approach ensure that you receive the highest level of care tailored to your needs.
Brentwood
In Brentwood, we are committed to assisting individuals in their pursuit of improved mobility and function. Our team is passionate about helping you regain your confidence and independence, enabling you to embrace life to the fullest.
Maldon
Maldon residents can rely on our professional and compassionate rehabilitation services. Our highly skilled team will guide you through your recovery journey, ensuring that you reach your goals and experience enhanced quality of life.
Wickford
Wickford residents can turn to us for top-tier rehabilitation services. Whether you require stroke rehabilitation, orthopaedic surgery recovery, or support after a hospital stay, our team is dedicated to helping you restore your physical abilities.
Get Back to Your Best with Physio2Home
At Physio2Home, we are committed to helping you regain mobility, reduce pain, and achieve optimal physical well-being. With our highly specialist physiotherapy services in Chelmsford and the surrounding areas, you can trust us to provide the high-quality care you deserve. Contact us today to schedule an assessment and take the first step towards your journey to enhanced mobility and improved quality of life.
At Physio2Home, we are dedicated to providing exceptional physiotherapy services in Essex. Our team of experienced professionals is here to treat a wide range of conditions and assist with rehabilitation. With our unique approach, we bring the comfort of your home into the healing process. Whether you're recovering from an injury or managing a chronic condition, our goal is to help you get back to your optimal health and mobility. Schedule an appointment with Physio2Home today and let us guide you on your path to recovery, all within the convenience and comfort of your own home.